How to Wash n Block Your Patchwork Quilt Part 3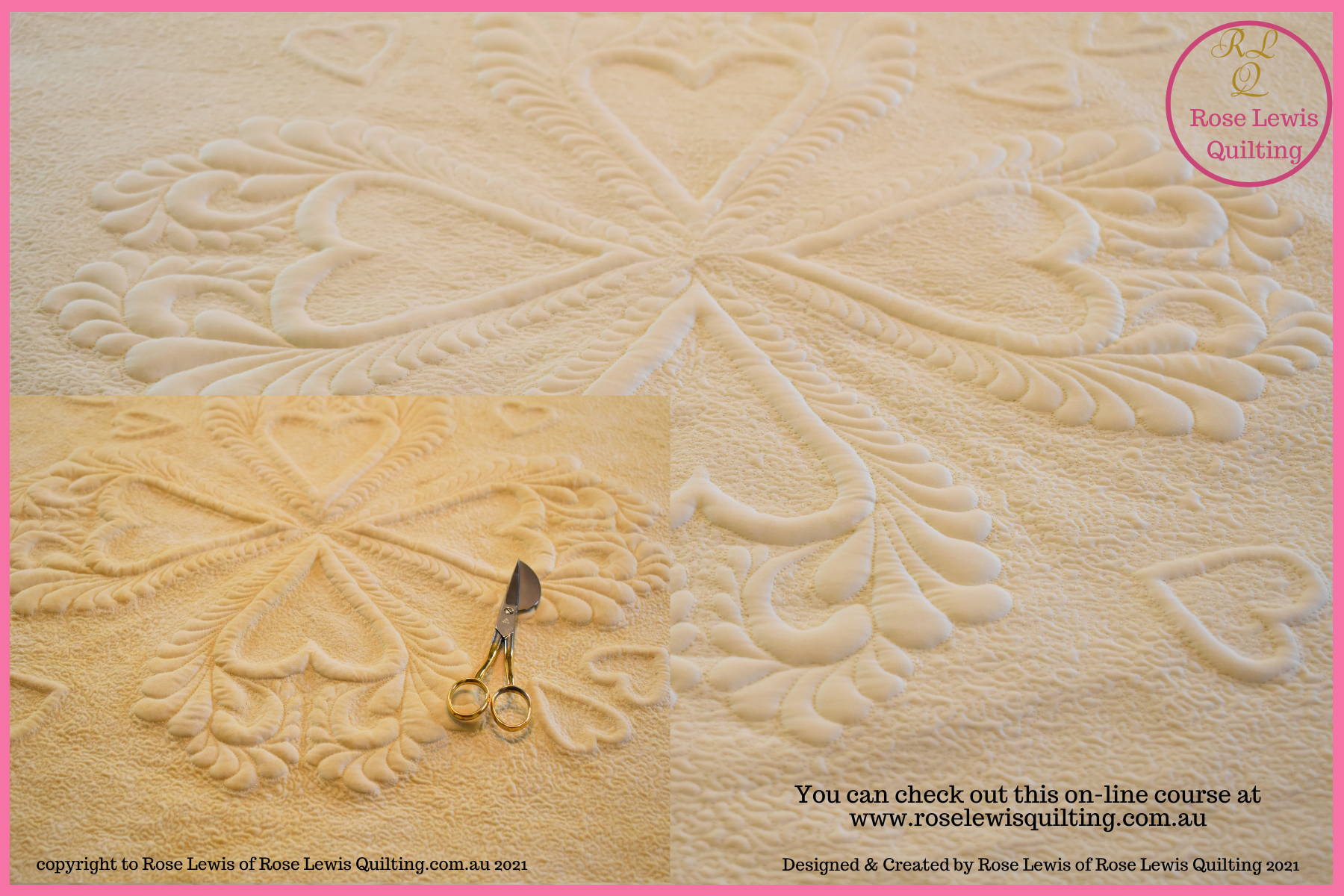 So far over the last few weeks I've given a little insight into
washing and blocking a quilt and as I mentioned last week, I'd talk a little about the pinning process of this "technique". I've just realised that technique is an appropriate word to be calling this process of washing & blocking as it's actually a technique just like any other process that we all do within our personal quilting journey's.
You can find Part 1 HERE
You can find Part 2 HERE

If you've read the last few blog posts, then at this stage your quilt has been washed, the foil board has been prepared and the size of the quilt has been marked out with the masking tape, the quilt has just been washed, and then it's time to pin this quilt. For this process I like to use a particular pin and within the course itself I'll explain which and why I like those pins, but of course you can access the full FREE on-line course for how I personally wash n block all my patchwork quilts right here.

You'll all be aware that when you've washed a pair of jeans, they
are normally a nice firm fit, but after wearing for a little time they will loosen up as the fibers of the fabric relax somewhat until they're once again washed and the fibers tighten back up again into their original "place" for want of a better word here.

Now your quilt is no different, your fabrics when new have lots of sizing's within them, which is why they always feel so nice on the roll, but for me personally when I bring my fabrics home, the first place I take them is into my laundry to wash out all that sizing etc, in the hottest water that I possibly can... then I dry them in my dryer on the hottest setting and after that, they'll never shrink and distort your quilt at all. This of course is only with my 100% cotton fabrics.

The point that I'm getting to here is this is what happens when you wash your quilt, the fibers relax etc and without you realising it, your quilt has become a little smaller that your original measurements. It's really important to measure your quilt before you wash it, for the marking out of the masking tape but I'll explain this more within the course.

Once the washing process is complete for the quilt we then need to get this quilt back to it's original size and we do this within the pinning process. Now this is not something that I can explain here as it's something that you need to see and do yourself to get the feel for just how this process works. This is the biggest part to getting your quilt looking magnificent, not that any of the previous steps are any less important as they're not, each step in this process plays an important part in the finished outcome, but this is the step that makes everything come together.

The next step is the drying of the quilt, and then the way to
remove the pins and then what to do to make any pin holes disappear. After you've totally admired your quilt and spent lots of time looking at how amazing it now looks, the next step is then how to fold your quilt to reduce all those fold lines that I mentioned several emails ago.

I'll talk more about folding your quilt in next following blog post,
or you can just watch this video to see how I personally fold all my quilts to reduce those awful fold and crease lines that we so often see.

Remember that I have a full FREE on-line course that'll teach
you all of the above and the previous 2 blog posts....
Just click this link to check out that very popular course.
That's it for me for this week,
as usual I'll be back same time, same place next week...
all going well!

Have the most beautiful creative & inspiring day
Rose
Be Creative, Be Inspired