How to Wash n Block Your Patchwork Quilt Part 4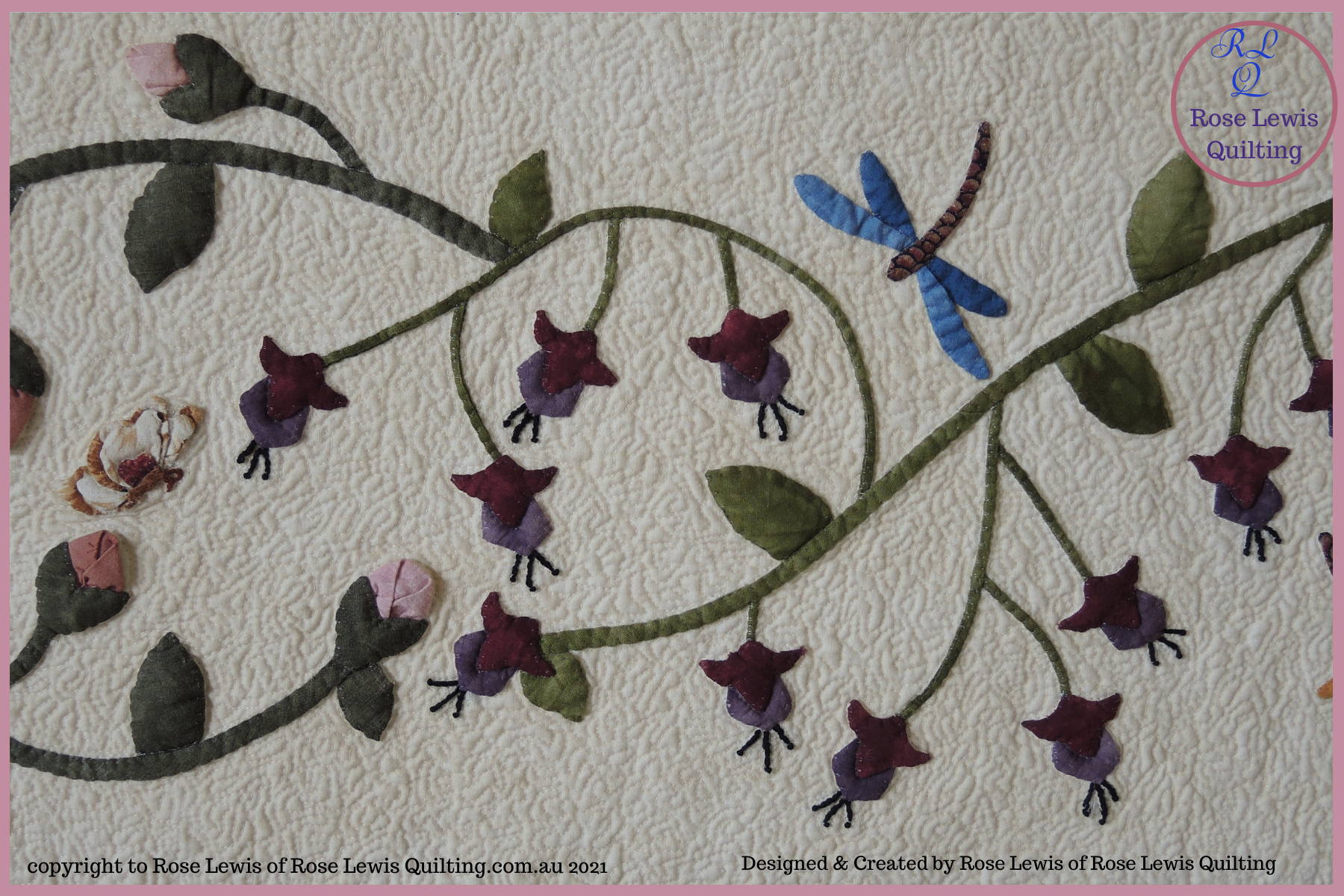 For this week as I mentioned last week I'm going to give you some insight
into how I fold all my quilts but just before I do that, you may be now wondering just how we dry these quilts, particulary if they are 3 mts square.

Before we go any further though, here is the link for the last
3 blog posts that go with this series...
Part 1 ... click here
Part 2 ... click here
Part 3 ... click here
It's actually a very easy process, due to the quilt now fastened to the foil
board. I always dry my quilts inside, and if possible I like to have the lights turned on, as with many paints etc, whether they be paint on your walls or fabrics paints etc, they dry better within a lighted room...they just dry brighter than without a light in a semi "dull light" room, and over the years I've also noticed this with my quilts.
If your quilt is very small, then you can just place the board wherever you
choose to within whatever room you choose to, but if you've joined your boards like I have for my 3 mt quilt within the FREE on-line course, it just stays on the floor where it is.
Drying time is very dependent on the weather, the thickness of your actual quilt, etc to how long it takes to dry, but what I normally find is if it's summer and you open the windows etc, they don't take too long to dry, but if it's my very large quilts that are also very thick with many layers of fabrics plus very thick trapunto it can take up to two days, but remember my quilts are quite often very extreme in the amount of layers etc within those quilts.
When I have the wood fire burning, then of course it burns 24 hrs a day in the winter then they'll dry quicker. If I'm doing a small quilt and I'm using the central heating, then I'll often just semi prop it on an angle over the vent if I need it to dry quicker. There is no real answer to this question but you'll get a feel for it, when you first do one.
Let's now jump into how I fold my quilts to minimize the fold and crease
lines within my quilts. Using a 100% wool wadding makes a huge difference as well, as 100% wool wadding doesn't normally hold creases in it but to find out more about using wadding's etc just click here to check out this blog post for all the information on this subject. It's a very short read of just a couple of minutes, so do check it out, as it's valuable to you in achieving the best results from your quilts. I'll also be showing you this folding process within the


on-line course

with a very large quilt.


You can also check out this video below to actually see how I fold my quilts to reduce those awful creases & fold lines.
Do click on the link here to access the full instructions for How I personally wash and block all my patchwork quilts with this very popular FREE on-line course.

Do feel free to share the link for accessing this free course so others also get to learn how to wash their beautiful quilts.

This bring us to the end of this 4 part series on washing N
Blocking a patchwork quilt.

That's it for me for this week,
as usual I'll be back same time, same place next week...
all going well!

Have the most beautiful creative & inspiring day
Rose
Be Creative, Be Inspired